Hello Fellas, Below you'll find the best chrome extension for bloggers or used by bloggers. There're many chrome extensions available at Chrome Web Store used by bloggers.
Even I using 10+ chrome extension as I use them daily. And trust me these chrome extensions are very beneficial for you. And I know most of them you're already using.
But still, you must be aware with the all of the chrome extensions are used while doing keyword research, SEO Audit of any website, Backlinking Audit, etc.
Best Chrome Extension for Bloggers
Don't jump over the list, keep reading the article as it will help you to know more about all things. We can say these are chrome extension tool extensively used by every blogger and beginner.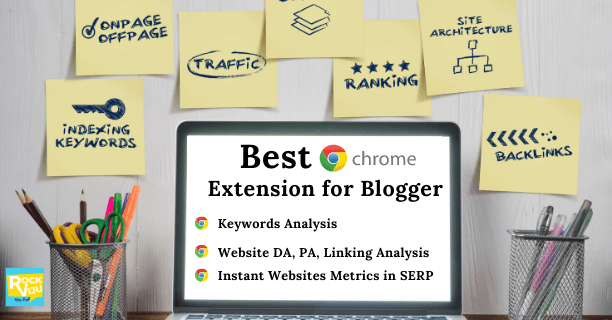 If you're the beginner just started blogging or personal website, these best chrome extensions for bloggers will assuredly help you to improve your blog or website performance in search engines like Google.
If you've not started your blog, then follow our ultimate guide of How to Start a WordPress Blog?
If you use these extensions properly, you will see an improvement in the performance of your blog or website in the Google search engine. As many bloggers have already improved the SEO performance of their website.
List of Free / Paid SEO Extension in Chrome
1) MozBar
You're using? I'm sure you're using it if you not. Then you're doing mistake if you're using MozBar. Ohk, you know what is Moz is?
No? Moz is the largest platform of SEOs community available in the world. Top SEOs webmasters are available at the Moz Platform. Even you can join their community or you must join Moz Community here.
You'll learn the latest new Google Search Engine Algorithm updates, SEO updates, etc. Also, you can ask any questions related to SEO, new Google Updates, etc. and within an hour you'll get a reply from the top masters of SEOs.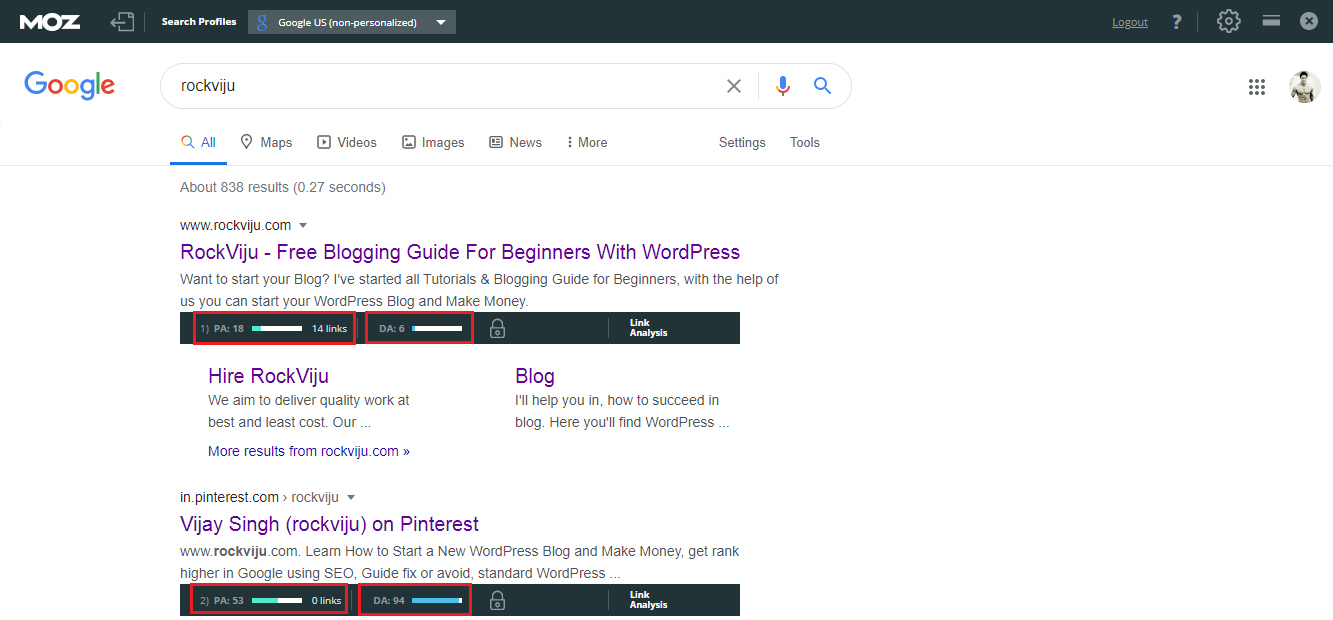 We're going out of the topic, let's come to the point, what is the MozBar Chrome Extension Tool?
With the use of MozBar SEO Extension, you will get the criterion of websites showing at Search Engine Result Page. Features of MozBar SEO Chrome Extension –
Check Domain and Page Authority of Website instantly
Check Spam Score of Any Website
Websites DA, PA, Linking Scores in Search Engine Result Page (SERP).
Analyze multiple website's scores in SERP
You can export your analysis of keywords in CSV.
If you have a MozPro subscription, you can use the full features of MozPro. If you have not yet installed MozPro best Chrome Extension for Bloggers, then you should install and use it now. And start using MozPro like a pro blogger.
2) Keywords Everywhere – Keyword Tool
Keywords Everywhere SEO Chrome Extension Tool is one of the best Chrome Extension for bloggers as far as I know.
And if you're not using, then you're doing a very big mistake which is one of the best keyword suggestion SEO Chrome Extension. I'm also using to find keywords, their difficulties, monthly searches, PPC, CPC, keyword suggestions.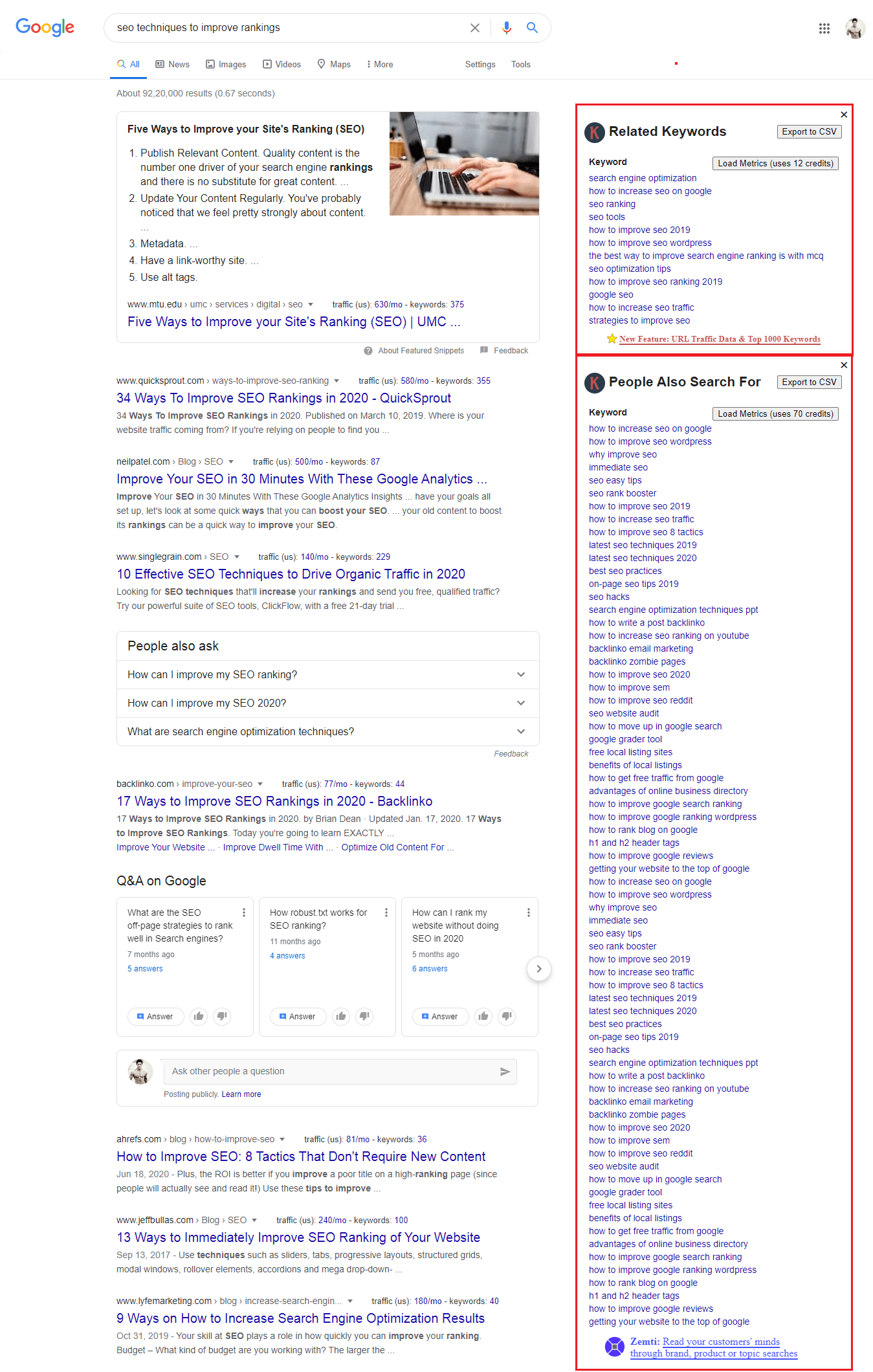 You'll get instant metrics of the keyword, their phrases, etc. Keyword Everywhere or Keyword Tool available for free as well as paid. For exact keyword metrics, you can use Keywords Everywhere Pro Chrome Extension.
KeyWords EveryWhere Features are –
In Pro Version – You can check CPC, PPC, Competitors, Monthly Searches (Searches Volume). If you purchased the points (using credits) then you can take befits of all these features in Pro version.
In Free Version – In the KeyWords Everywhere Best Chrome Extension for Bloggers (tool) you can only check the popular keywords or related keywords. You can purchase credits to load metrics.
3) Grammarly for Chrome
Another Best Chrome Extension for Bloggers is Grammarly. Upto 60% of bloggers use Grammarly Premium. Grammarly is also available for free and premium.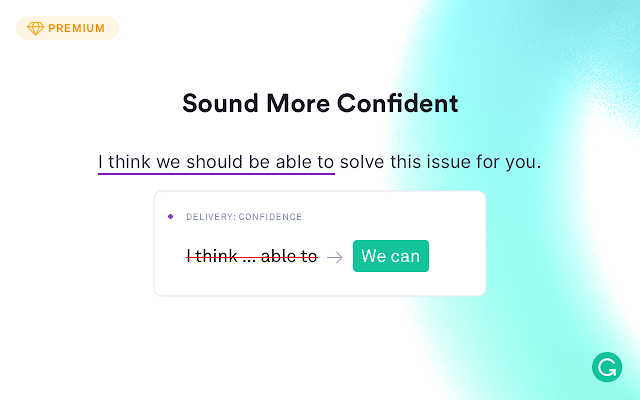 If you don't know What Grammarly is? Again you're doing a big mistake, you should start using Grammarly will help you to optimize your content like a copy-writing.
Yes, you can optimize your written content like a copy-writer. You can't convert your content into copy-writing but still, it will help you optimize your content. Then it can better perform in Google Search Engine.
You can download Grammarly for Chome Extension for free. Check Grammarly features –  
Grammarly Mistake
Fix Writing Errors
It will help you to find the perfect word
Get Suggestions while writing from Grammarly
Use Grammarly Pro to unlock premium features
4) Adblock Plus – free ad blocker
Another free and Best Chrome Extension for Blogger is Adblock Plus with that you can block ads and cookies etc. And it will help you, lightweight, clean your browser.
You can Download Adblock Plus Free AdBlocker from Chrome Web Store.
Features of AdBlock Plus
Block ad that tracks you
Block Fight Malware
Stop seeing the banner, pop-up ads
Browser Faster with AdBlock Plus
You can whitelist your website
You can block IMG, Banner yourself
5) FontScanner
Here, I'm going to list another Best Chrome Extension for Bloggers named FontScanner – Scan for font family names. With help, you can find the font-family / font-style name on a single page.
After visiting the single page, click on the extension to get the font-style name. It will show you the font-family name.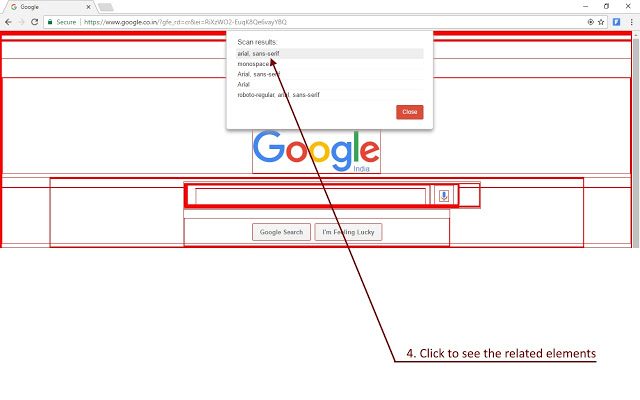 Many bloggers see and use the landing page's font-family whenever any blogger is creating a landing page or a specific page on their own blog/website.
For a technical or developer, is easy to find font-family or font-style name. But for bloggers, those unfamiliar with technical terms can use the FontScanner Chrome Extension tool to find font-family of any single page.
Features of FontScanner
Easy to Find Font-family
You can find a font name for individual paragraphs, lines, etc.
Conclusion
For now, I've listed the top 5 Best Chrome Extension for Bloggers or used by bloggers. You too can use these tools to improve your blog or website's performance. These SEO Chrome Extensions helps you find Instant and exact metrics of a website, keyword, etc.
You too can download MozBar, Keywords EveryWhere, Grammarly, AdBlocker, and FontScanner Chrome Extensions and start using these SEO Extension tools to improve your website performance in Google Search Engine Result Page (SERP). You can boost your website performance with the help of using the above mentioned best home extension for bloggers.
Related Article – How to Make Money with WordPress Blog