Afraid with purloin your content? Want to know How to Disable Right Click on Blogger Blog to disable copy-paste and protect content, images etc from your website.
Don't worry now, If you're a blogger and running a blog on blogspot.com. I seen many beginners blog looking for the ways for how to protect content from copying from their blogspot blog.
Here I guide in detailed with step-by-step with photos, so you can disable Right Click from your blog website. In WordPress with the help of plugin is very easy to disable right click and control the things. Also, if you're beginner n blogging then you must read the Top 21 reasons to choose WordPress.
Do you know? Many beginners don't know about copy paste content is not safe, if they do or using copied content then it's harmful for them as well as for you too. Because your content, same content is available on multiple websites which is not good.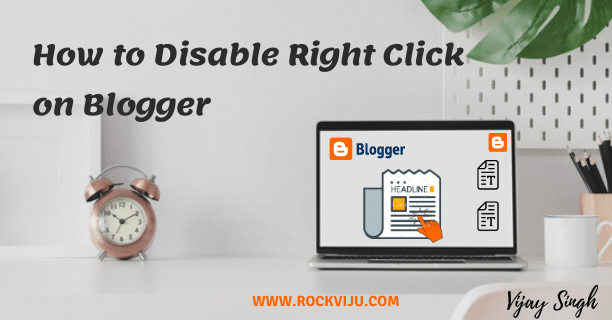 Beginners don't know about dis-advantages of using copy content they just started blogging. Yes, they should start the blog but with their original content, products or services. But still few bloggers copying content from other blogs because they don't care about it.
How to Disable Right Click on Blogger Blog?
Do you want to stop copying content from your blog website? Yes, you can protect your content with the guide of How to Disable Right Click on Blogger blog using code. Here I'm going to use code to disable copy paste in blogger. Then your competitors won't be able to copy your content. And with that way, your content will be safe from being copied.
Disable Copy Paste in Blogger using Code
Yes, below in the guide, you'll see that I've provided a code. You just need to simply copy the code and paste it in your blogger blog. And then the user won't allow right-clicking. Means Right Click is block now on your Blogspot website. Then your competitor can't copy-paste content from now.
In simple words, no one can steal content from your website after using the code.
How to Disable Right Click on Blogspot?
1) First Open Blogger.com.
2) Then Login with Your Google Account.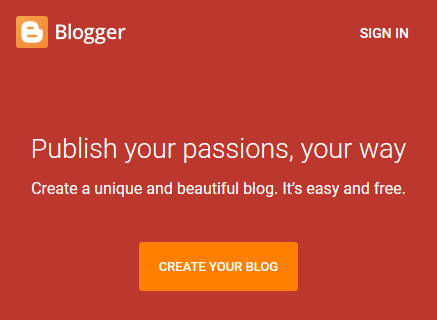 3) Now Enter your Blogger Google Account Access details.
4) After login, at the blogger dashboard select Layout.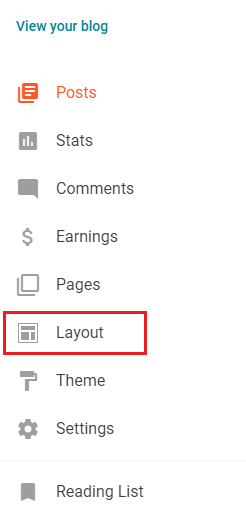 5) Next, At the sidebar Gadget, click on "Add a Gadget".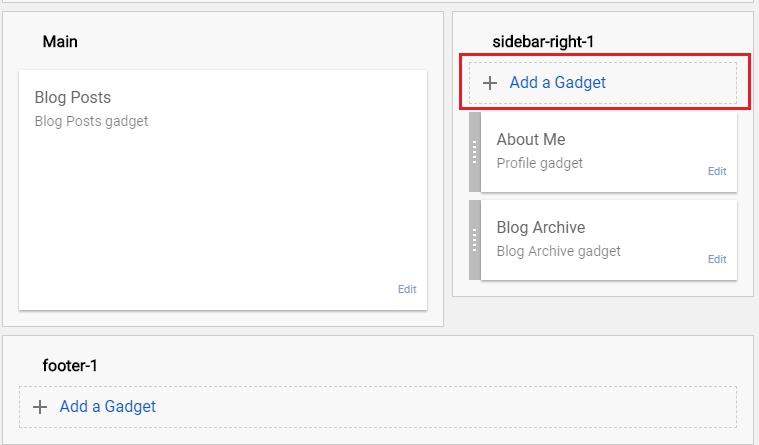 6) Then a pop-up window will appear there select the "HTML/JavaScript".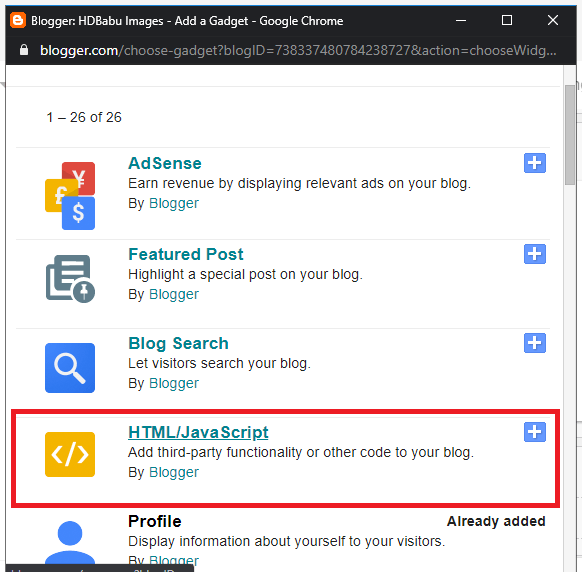 7) Now copy below code and paste in content box.
<script language=javascript>
<!--
//Disable right click script - By https://www.rockviju.com
//
var message="Function Disabled";
////////////////
function clickIE() {if (document.all) {(message);return false;}}
function clickNS(e) {if
(document.layers||(document.getElementById&&!document.all)) {
if (e.which==2||e.which==3) {(message);return false;}}}
if (document.layers)
{document.captureEvents(Event.MOUSEDOWN);document.onmousedown=clickNS;}
else{document.onmouseup=clickNS;document.oncontextmenu=clickIE;}
document.oncontextmenu=new Function("return false")
// -->
</script>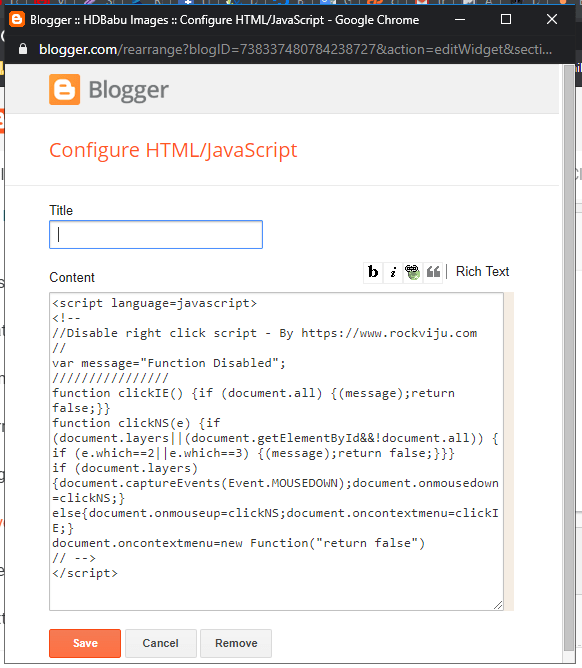 8) Click on the "Save" button.
9) Open your blog and check bingo!! You've done,
Here you successfully disable the right click, copy paste on your blogger blogspot. From now no one can copy steal your content, images etc. Your blog is fully safe now. If you found this guide "How to Disable Right Click on Blogger Blog" then please do comment, would love your feedback.
Conclusion
Many beginner blog who started blogging don't know that they can steal and use other bloggers content, etc. They should start with their unique content and ideas. But still you can disable copy paste from blog and safe your content form copying. If you like this article helpful then please do share this article with your bloggers community and social friends.
You must read our ultimate guide on Starting a WordPress Blog Step-by-Step Guide.